Commercial - Industrial - Governmental
Over the past decade, Eastern Electric has put together a team of dedicated and experienced craftsmen. Our licensed Electricians and Engineers work together to provide our customers with quality Electrical service. Along with basic wiring and upgrades, Eastern Electric can provide a wide array of services which include Emergency Generators, Surge Protection, Security Systems, CCTV, Fire Alarm and Automation Systems. Projects, large or small, receive the same Excellence, Service, and Commitment!
How Can We Help You?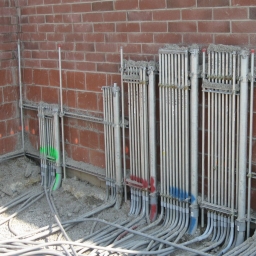 The Right People
The experts at
Eastern Electric, LLC.
know the challenges our commercial clients face with electrical installation. Both large and small projects require a commercial electrical contractor with the experience and knowledge to do the job right while making the needs of the business a priority.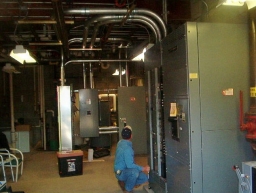 The Right Tools
We know your commercial business cannot afford lengthy downtime or interruptions, nor can you close their doors to accommodate commercial electrical installation. These businesses need a commercial electrical contractor that provides a welcoming environment in which customers and employees feel safe and productive — not hastily performed work that may cause future issues or safety concerns for employees, customers, or even the building itself. Our Contracting team is dedicated to providing you with peace of mind during every stage of construction for your project. All work completed, will meet or exceed expectations in Code and Regulations. We strive to complete your project on time and within budget. We take pride in every conduit we run, and every connection we make. At Eastern Electric, we feel the key to a successful business is the integration of Quality Craftsmanship, Safety Performance and most important - Customer Satisfaction.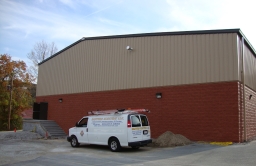 The Right Attitude
Our commercial electrical installation clients receive personal and professional care that minimizes their downtime and results in efficient and thorough work; proof that they chose the right commercial electrical contractor. We perform the work needed correctly, allowing your business to stay on schedule, every time.